Colorado Backcountry Tours
BVMA guides and instructors are certified, highly trained backcountry professionals
WHO ENJOY SHARING THEIR KNOWLEDGE AND EXPERTISE WITH YOU
Buena Vista Mountain Adventure guides have spent years exploring the Arkansas Valley and remain excited about sharing unique outdoor experiences with our guests. Our strength as a team comes from our diverse backgrounds, which include guiding, ski patrolling, AIARE avalanche instruction, outdoor education, and military mountain training programs. We are confident that you'll have as much fun as we do exploring the Continental Divide with us.
Join us for a custom adventure where you experience fantastic snow, abundant wilderness, and the awesome challenges of out-of-bounds winter sports. Are you proficient at skiing and riding in-bounds and seeking new challenges? Are you a seasoned backcountry skier wanting to maximize your experience in the area? BVMA provides the best wilderness adventures and education that Buena Vista, Colorado has to offer.
Employee owned and operated
Meet the BVMA Crew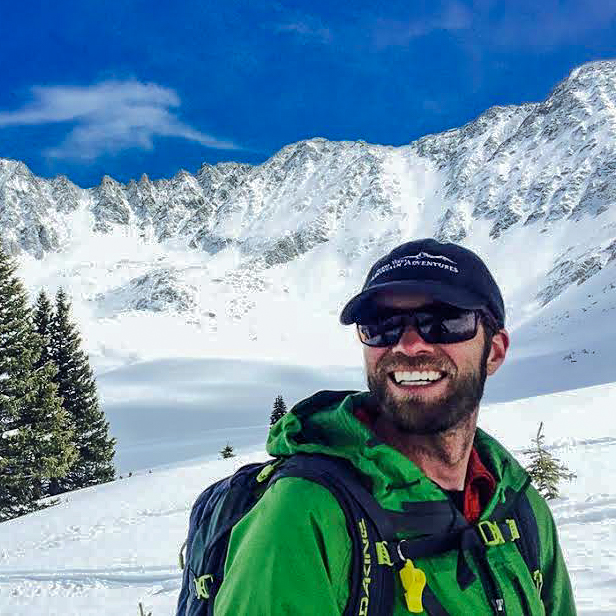 Guide & Instructor
Co-Owner
Originally from Wisconsin and proud to have called Buena Vista, Colorado home since 2012. Tommy enjoys spending as much time outside as possible and is a Ski Guide and AIARE Avalanche Instructor by winter and a Whitewater Kayak and Swiftwater Rescue Instructor by summer. Tommy has been teaching others how to have fun and stay safe in wilderness environments for nine years and is passionate and dedicated to a career in the outdoor industry. Tommy holds an AIARE L2, EMT Certification, Wilderness First Responder Certification, and is an AIARE Course Instructor. Additionally, Tommy is an American Red Cross Wilderness First Aid Instructor and a Whitewater Kayak and Swiftwater Rescue Instructor Trainer for the American Canoe Association.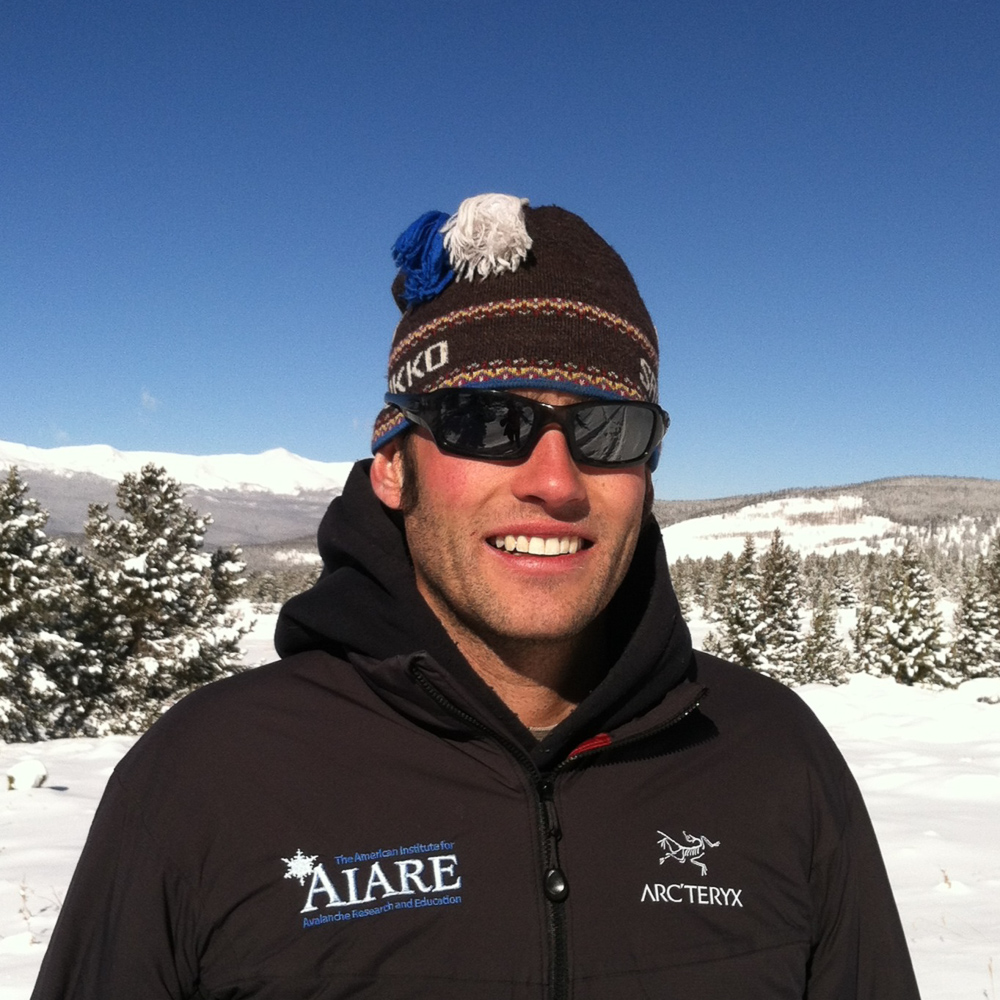 Guide & Instructor
Co-Owner
John is an AMGA certified Rock and Ski Guide based in Leadville, CO. He joined BVMA as an instructor and guide in the winter of 2016/2017. He currently splits his time between guiding climbing and backcountry skiing, instructing AIARE avalanche courses, and teaching in the outdoor programs at several community colleges. John is also a member of the AIARE Instructor Trainer Team and an AAA Pro 1 Instructor. Prior to moving to Leadville John lived in Crested Butte where he worked as an avalanche forecaster for four years and as a backcountry ski guide for seven years. When he isn't working, John enjoys reading, cooking breakfast, and exploring the year-round recreational opportunities in the Arkansas Valley with his wife, Reed, and their impulsive cattle dog.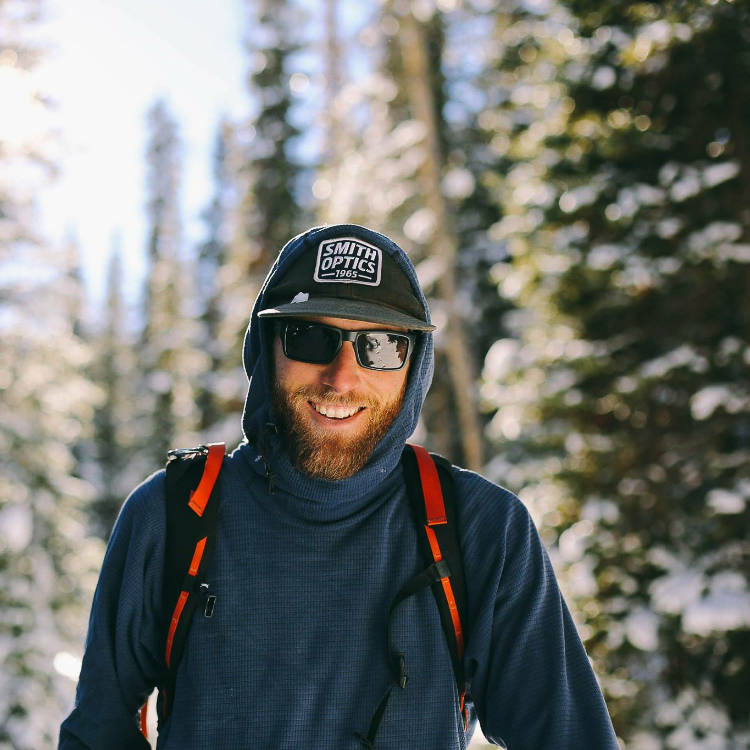 Guide & Ski Patroller
Devin has been guiding for BVMA since 2015. He originally came to Buena Vista in 2009 to become a raft guide. Devin came for the Colorado summers but stuck around because of the Colorado winters. He started his guiding career with rafting, backpacking, and rock climbing trips in the Arkansas Valley. In the winter, he works full time as a ski patroller at Copper Mountain. When he isn't guiding in the winter, Devin is probably still skiing the mountains and exploring new terrain. He is twice as happy as the normal person when it snows because he loves to ski fresh powder and it makes him think about getting to kayak all that snowmelt come springtime. He still can't decide which CO season he loves most. Devin is a WEMT and is AIARE Level II Avalanche Certified.
Guide
James grew up playing in the mountains of Colorado, where he climbed his first 14,000-foot peak at the age of 14. He began his guiding career in the Buena Vista area working as a climbing and zip-line guide and hasn't wanted to leave since. James currently splits his time between guiding glaciated peaks in Washington and guiding for BVMA. When not climbing, James enjoys mountain biking and will always be up for a game of ping-pong. James is a Wilderness First Responder and holds an AIARE Level II Avalanche certifications, is a Leave No Trace level to Master Educator Instructor and is anAMGA apprentice alpine guide.
Trip Photographer
Anna married into the BVMA family this past year with her husband, Devin, being a guide. Hailing from the great Tar Heel state of North Carolina, she moved out to the Rocky Mountains for a summer in 2013 and never left. Her "real job" is working for a real estate developer, but her heart is on the river or in the backcountry with her camera in hand. She is a self-taught photographer who shoots portraits and weddings but is most happy capturing people in the outdoors.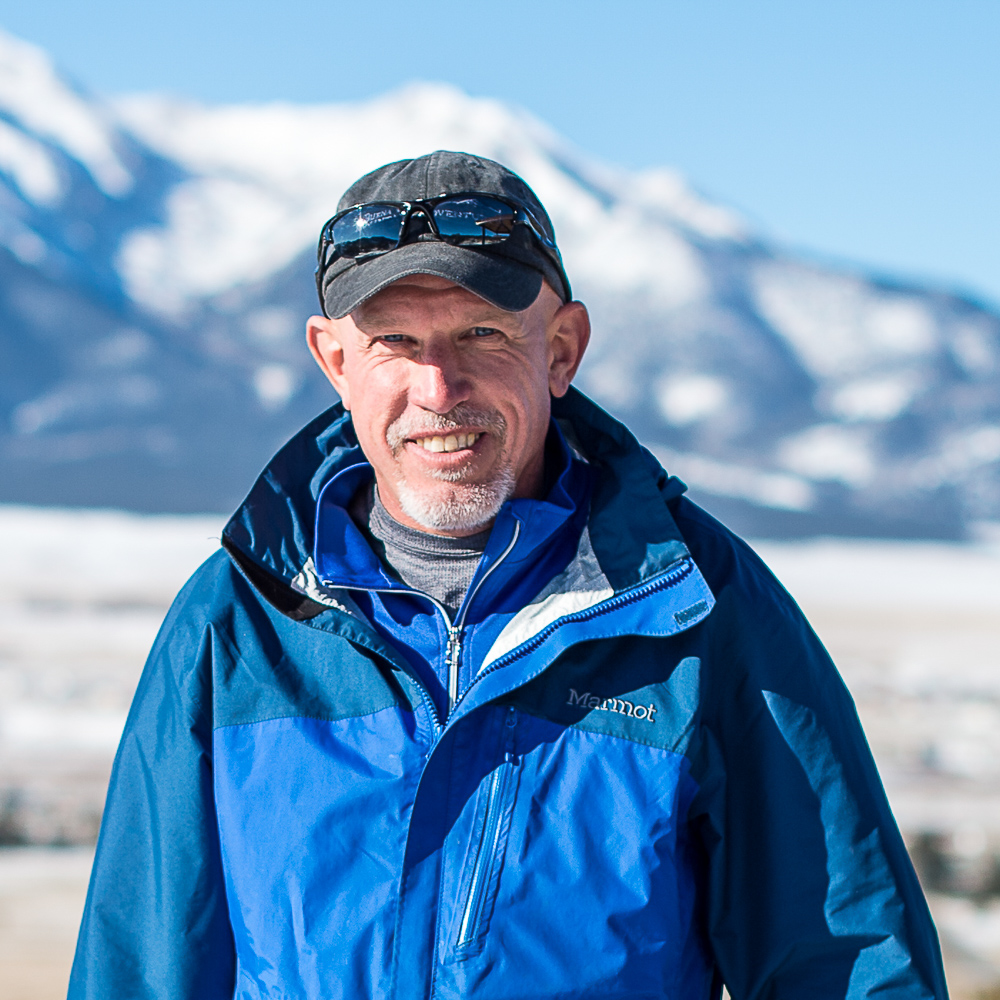 Owner
Co-Owner
Chris is the owner of BVMA. His love of the winter backcountry grew out of his time training with the U.S. Marine Corps and various NATO soldiers in the mountains of Norway and the Sierra Nevada Range in California. Chris and his wife, Tina have a love of hospitality and sharing the beauty of the mountains with other people from around the world. When Chris is not in the backcountry, he enjoys hanging out with friends and family and consulting for a leadership development consulting firm called Silverstone Leadership Ventures. Chris is a Wilderness First Responder, is AIARE L2 Avalanche Certified, and is a graduate of several U.S. Military and NATO mountain training programs.